Social Spaces
---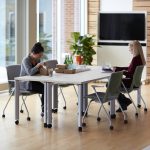 While it's probably not the easiest thing to quantify with numbers, it's doubtful that any employer would question that a workplace environment affects employees' energy level. For example, a workplace with stained carpets or overflowing garbage will negatively affect employee morale. Have you considered the arrangement of your offices and how you can improve it […]
Read More....
---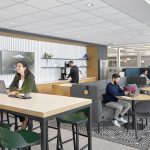 There have been remarkable innovations in office design in recent years, especially as the pandemic created a need more hybrid-oriented positions. That said, there are still challenges to overcome. Most companies require a level of collaboration among employees, and they create specific spaces for doing so. In other cases, a certain amount of interaction is […]
Read More....
---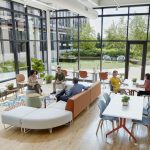 As technology enables us to host meetings where virtual attendance is almost always an option, we're learning that virtual meetings aren't always the most effective choice. As a result, companies have been starting to focus on creating hybrid collaborative spaces in the office. The technology of Zoom meetings and virtual attendance makes it possible for […]
Read More....
---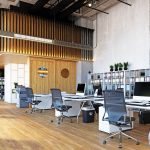 The professionals at Bellia are dedicated to designing office spaces for the future, and that includes office space design that is environmentally responsible. By assisting our clients with their furniture selection and office space layout, we have a direct impact on office space design and help make workplaces both healthy and sustainable. Bellia Interiors Group […]
Read More....
---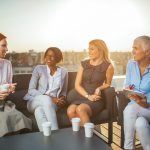 As technology enables a rapidly growing number of employees to work remotely, and as companies focus more on offices with inviting meeting spaces rather than desks and cubicles, outdoor office spaces are becoming a hot trend. In areas with comfortable climates especially, companies can take advantage of growing technology…ironically, to help people enjoy nature more […]
Read More....
---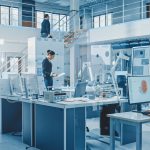 What does the future of office space design look like? It's an interesting and sometimes difficult to answer question. With the world changing in so many ways and businesses adapting to changing needs, office design will require adaptation as well. This article from the Haworth® blog goes into some details about five themes that will […]
Read More....
---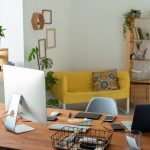 As we all know by now, recent world events have caused a great increase in employees working remotely, often on a full-time basis. The situation has reached a point where the ability to work from home is a key component of a job offer. With the office situation everywhere changing so rapidly, employers have had […]
Read More....
---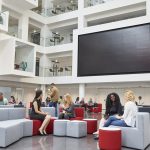 Designing spaces for higher education in 2021 is a very different animal than it was not very long ago. The competition for top academic talent in universities is much greater, and students are going to be looking for a variety of advantages and comforts involved in attending an institution. As a result, colleges are making […]
Read More....
---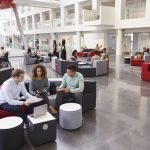 With many workplaces offering remote and work from home environments, there is still often a need for additional space for collaboration, meeting and gathering. While employees are still working remotely and not physically attending meetings as much as in the past, multi-purpose rooms are coming back in the form of what is called "Third Places". […]
Read More....
---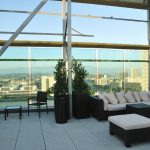 With so many employers looking to attract top talent today, especially eager young millennials, investing in natural spaces for your employees is one of many ways to promote an attractive and positive working environment. And in addition to being a selling point for working at your company, natural spaces offer great potential for return on […]
Read More....
---