Can Your Employees Focus Like They Need To?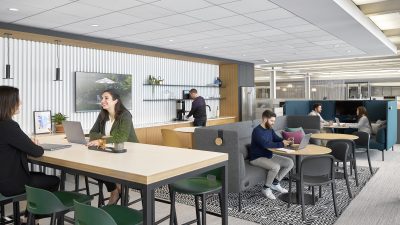 There have been remarkable innovations in office design in recent years, especially as the pandemic created a need more hybrid-oriented positions. That said, there are still challenges to overcome. Most companies require a level of collaboration among employees, and they create specific spaces for doing so. In other cases, a certain amount of interaction is required, even if it's through Zoom meetings or phone conversations. So, how does it all affect your employees' ability to focus on everyday tasks at hand?
As more companies use available space for collaborative work, it can impact an employee's ability to complete individual tasks.
No "One Size Fits All" Solution
A recent article on the Haworth® website (see link below) discussed the need for companies to respect the challenge of completing tasks efficiently. As the article states, different employees focus differently, and different work activities require a different level of focus. If an employee is familiar with a task, for example, that employee can much more easily complete that task even if there are outside distractions. Conversely, when an employee is learning a unfamiliar task, their level of focus is much more important, and should be free of interruption.
The article also points out that there isn't a one-size-fits-all solution. Allowing employees to work remotely is a start, since an employee can choose to work at home or elsewhere and avoid background noise. But more importantly, what sort of things are pulling employees away from tasks? Are they frequently interrupted and asked to deal with different tasks? Do they frequently get inundated with non-related information while working? Are there simply constant interruptions?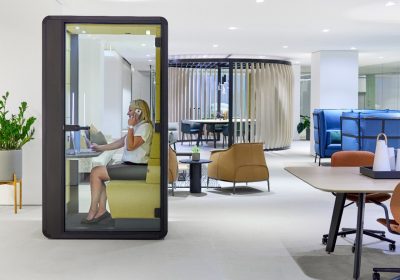 There are multiple ways an office design and re-organization can help reduce distractions and improve employee focus. A company can create enclosed individual spaces where employees can settle in and complete tasks. An office redesign can also include improved noise reduction and acoustics. In addition, a company can add visual boundaries to control and reduce interruptions.
Ultimately, the best solution for a company looking to improve employee focus is to understand the company culture and identify points of distraction. From there, they can redesign their workstations and collaborative spaces accordingly.
Find Out More About How To Improve Employee Focus + Collaboration
Would you like to find out more about how to design spaces that improve employee focus and overall performance? Reach out to the professionals at Bellia today! We'll be happy to show you how a new office design can create a more productive and positive environment for your employees. Click here for a free workspace evaluation, and let us help you love the space you're in!
Source: https://www.haworth.com/na/en/spark/articles/2019/can-t-focus-at-work-.html