Blog
---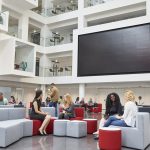 Designing spaces for higher education in 2021 is a very different animal than it was not very long ago. The competition for top academic talent in universities is much greater, and students are going to be looking for a variety of advantages and comforts involved in attending an institution. As a result, colleges are making […]
Read More....
---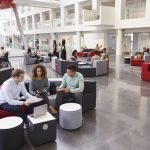 With many workplaces offering remote and work from home environments, there is still often a need for additional space for collaboration, meeting and gathering. While employees are still working remotely and not physically attending meetings as much as in the past, multi-purpose rooms are coming back in the form of what is called "Third Places". […]
Read More....
---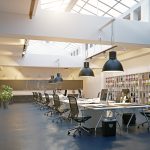 After a long period of so many employees working remotely, there is currently a move to return to the workplace. Employees are finding that they've missed the social interaction, the camaraderie with co-workers, and the convenience of face to face interaction. Now is a great time for an office redesign, and a renewed focus on […]
Read More....
---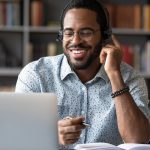 As the COVID-19 pandemic appears to finally be subsiding, the remote working environment has remained ongoing for many companies and people. Creating a work from anywhere environment, however, isn't just as simple as providing remote connections and cloud services to employees. The best performers on your team need to be able to effectively collaborate and […]
Read More....
---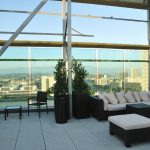 With so many employers looking to attract top talent today, especially eager young millennials, investing in natural spaces for your employees is one of many ways to promote an attractive and positive working environment. And in addition to being a selling point for working at your company, natural spaces offer great potential for return on […]
Read More....
---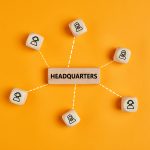 As the COVID-19 pandemic has likely outlasted the time period of what most of us expected, corporate employees continue to work remotely whenever possible. As this article from Haworth discusses, making your corporate headquarters attractive to employees is going to require a different approach…one that focuses on the activities that will be performed in corporate […]
Read More....
---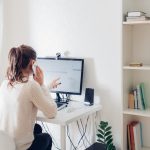 Internet connectivity, Zoom technology, Wi-Fi, and remote interaction has made working from home easier than ever and appealing to a great many people. But as Carole Crosnier discusses here on the Haworth blog, a company might be seeing reasons why work from home policies are not working. Indeed, as the COVID-19 pandemic has driven employees […]
Read More....
---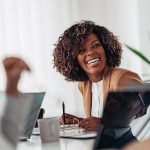 With the world seemingly making adjustments due to the current circumstances, stay ahead of the curve and on top of the latest trends for designing workspaces for COVID-19 by calling us today. Bellia partners with Haworth's experts to learn about and curate ideal practices in keeping the workplace as functional as possible. The balance between […]
Read More....
---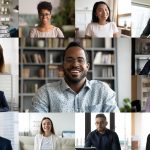 The experts at Bellia are leading the charge on designing workspaces for Generation Z. If change is inevitable, then preparation is essential. Instead of fighting against changing times and seeking a staff that will fit a mold of your model, an upgrade to your workspace could be beneficial to productivity in the long run. Organizations […]
Read More....
---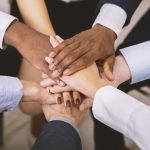 Bellia continues to be a leader in designing workspaces that empower employees. For almost 50 years, it's been our mission to deliver workspaces that you and your staff will be proud of, and that will increase workplace satisfaction, productivity, and ultimately your success. We pride ourselves in being "design geeks", and will take your vision […]
Read More....
---