Blog
---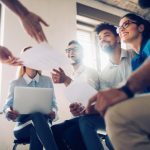 Working with HAWORTH, you can learn about the factors that kill employee focus and prepare to plan against them. As leaders in the office design and furniture industry, we stay on top of trends and are aware of the latest innovations. While we are sourcing products for your space, we are not just taking into […]
Read More....
---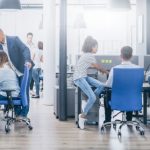 Meet the team that creates workspaces that inspire corporate culture. Bellia is a trendsetting office furniture dealer focused on matching your space with the best interior design to breed better business. For 40 years, we have brought expert corporate design services to medical offices, corporate offices, car dealerships, schools, colleges and government buildings. Whether you […]
Read More....
---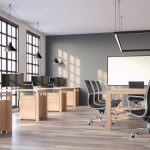 Bellia creates workspaces that inspire focus! Bellia has been the best namesake in providing furniture for offices and interior workspace design since 1973. More than a provider of a pleasing aesthetic, we take great pride in shaping a work space to motivate employees. Working with Haworth, we have grown to appreciate the science behind Haworth's […]
Read More....
---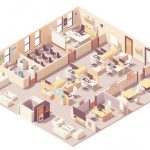 Every element that makes up the atmosphere that is your work space sends a signal. Whether utilitarian, something to avoid, or something to be precious of, the surroundings of your work area create. Its called "the vibe" right? Well yes, colloquially, its just a saying, but it stems from the idea that there is a […]
Read More....
---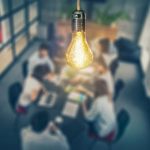 In today's ultra-competitive environment, organizations have become more focused on the creative process and the value of workspaces that inspire innovation. It's no longer enough to supply desks and cubicles along with a break room and a microwave. For a team to be able to conceive better ideas and collaborate effectively, there needs to be […]
Read More....
---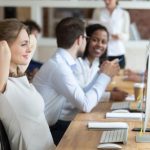 In this modernized and increasingly remotely connected age, many companies are saving on costs by retooling from full-time, 40-hour a week employees to part-timers and freelancers to get tasks done. While this can result is obsolescence of your traditional office, it also offers a great opportunity. One way that companies can get ahead of this […]
Read More....
---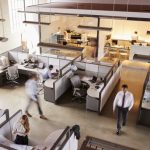 When you as a business owner make the considerable investment in an employee, you want that employee to be as healthy as needed to be productive…including emotionally and cognitively as well as physically. Does your furniture support employee health? It's a question you may want to take some time to answer. For employees to be […]
Read More....
---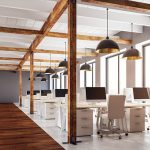 In today's market where businesses need to compete to hire and retain top talent, it's never been more important for companies to align their culture and business goals. The workspace environment matters more than ever, and it's all a part of motivating and keeping your best employees. Does your furniture match your culture? When a […]
Read More....
---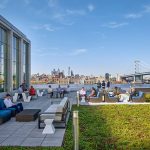 In the modern competitive office environment today, creating an organic workspace is how businesses can both attract top talent and stay ahead of the curve when adjustments are needed. The focus of the organic workspace is on adaptability…a needed change from the "design once" philosophy of the past. A well-designed organic workspace can help "future-proof" […]
Read More....
---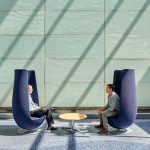 To stay ahead of your competition in today's world, creating a better work environment is essential to attracting and retaining top talent. Your bottom line benefits when your employees are happier, healthier, and encouraged by a well-designed business environment. Workspace design is a huge element of employee well-being, and can make all the difference in […]
Read More....
---