Blog
---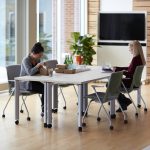 While it's probably not the easiest thing to quantify with numbers, it's doubtful that any employer would question that a workplace environment affects employees' energy level. For example, a workplace with stained carpets or overflowing garbage will negatively affect employee morale. Have you considered the arrangement of your offices and how you can improve it […]
Read More....
---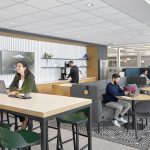 There have been remarkable innovations in office design in recent years, especially as the pandemic created a need more hybrid-oriented positions. That said, there are still challenges to overcome. Most companies require a level of collaboration among employees, and they create specific spaces for doing so. In other cases, a certain amount of interaction is […]
Read More....
---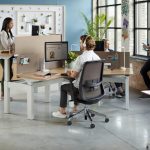 If you operate an office full of employees who are sitting most of the time, it's probably crossed your mind why ergonomic office chairs are important. What you may not be aware of is that there is a real science to sitting over long periods of time and how it affects employee performance and morale. […]
Read More....
---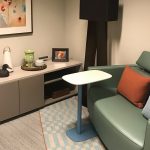 As offices continue to retool and make the most of their space, and as companies continue to strive for inclusion, there is a growing number of companies that are finding new ways to attract and keep top talent in every demographic. This includes working mothers, especially new mothers, as companies are designing spaces in the […]
Read More....
---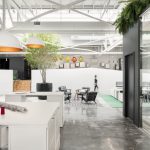 Are you employing elements of biophilic design in your workplace? Chances are that you are to some extent, even if you're not familiar with the term. As more and more employees are returning to the workplace, companies are doing more to enhance their working environment. Biophilic design can play a large role in improving the […]
Read More....
---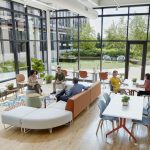 As technology enables us to host meetings where virtual attendance is almost always an option, we're learning that virtual meetings aren't always the most effective choice. As a result, companies have been starting to focus on creating hybrid collaborative spaces in the office. The technology of Zoom meetings and virtual attendance makes it possible for […]
Read More....
---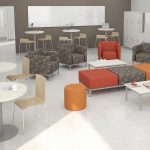 If you own or operate a healthcare facility, you know that there are probably other places your patients would rather be spending their day. If your office and waiting room environment is "too clinical", it can affect your patients' mood, and give them a less than stellar overall view of your facility. There are a […]
Read More....
---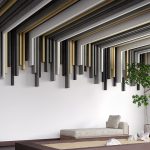 A common concern in the workplace…excessive noise. People chatting (and sometimes shouting), loud equipment being used, phones ringing, and other aural distractions can affect productivity. If you are not sure which acoustic solution is right for you, below are some answers to when and where acoustic panels are necessary, and the problems they can solve. […]
Read More....
---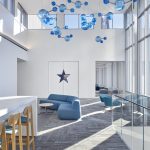 If you're considering an office redesign for your business, you should be thinking about how your company's brand is represented. When customers, visitors, employees and prospective customers and employees visit your office, what are they seeing? Are they seeing an office that creates a visual image of your company's values? Are visitors and daily occupants […]
Read More....
---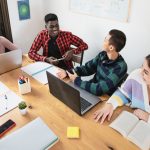 The pandemic has not only changed how K-12 and higher education buildings and spaces are designed and is also drawing great attention to the fact that students thrive when they're able to socialize and connect with others. Collaboration and social interaction have become crucial pillars in this new environment and will continue to be as […]
Read More....
---