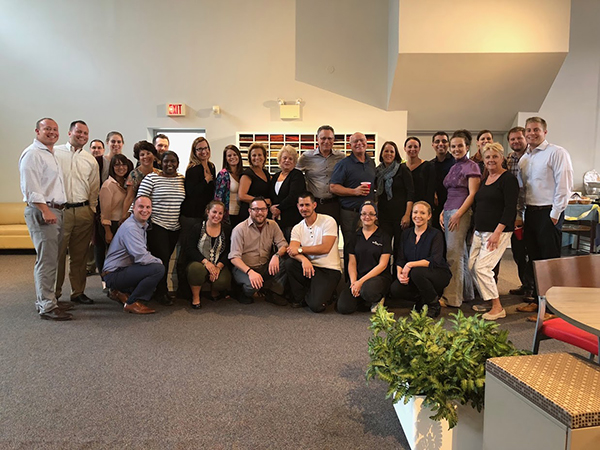 At Bellia, we believe that you should love what you do. Afterall, work fulfills a large portion of our lives, so shouldn't it be enjoyable? The space we work in is important, but so is the experience. Our work environment is one that breeds respect for one another as we all work together towards one common goal. Our team having work-life balance is essential to everyone's success. At Bellia, our staff enjoys perks like:
BBQs (our specialty)
Happy hours
Monthly international potlucks
"Friendsgiving"
Axe throwing events
Karaoke nights
Bowling
Wine tastings (we even make our own barrel to share with friends and clients every year!)
Much, much more.
Our family mentality stretches beyond our staff. As a third-generation family-run company, we treat our clients as one of our own. We strive to support our local community, as our community is also yours. There is nothing "cookie cutter" about our process. We are innovators who believe that hard work, honesty, and transparency will lead the way to success.
Ultimately, we are a company of respect. Respect for you, respect for our team, and respect for our partners. We are here to break the mold.
Exciting job opportunities at Bellia Interiors Group
Bellia Interiors Group is growing like crazy, and we want to hire DYNAMIC people to work on our AMAZING team.
As a third-generation office interiors company with over forty years of experience, we are all about inherited values and traditions. Our business has grown by remaining true to our founder's principles, and we look for employees who share the same beliefs: Honesty and integrity, mutual respect for each other, commitment to superior customer service, hard work and dedication, and having fun and pride in what we do.
Our Latest Job Openings
We don't have any job listings at the moment. Please check back later for updates.