Ideas
---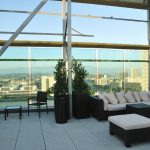 With so many employers looking to attract top talent today, especially eager young millennials, investing in natural spaces for your employees is one of many ways to promote an attractive and positive working environment. And in addition to being a selling point for working at your company, natural spaces offer great potential for return on […]
Read More....
---
As an office interiors firm with a focus on return on investment for companies, we are frequently asked, "Can an office be designed for better ROI?" In our years of experience, we have absolutely seen that it can. That's why in our office design, we go beyond simply arranging new desks, chairs and furniture. We […]
Read More....
---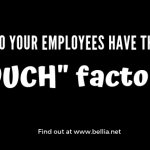 Recently, Teresa Bellingar, Senior Corporate Ergonomist for Haworth, remarked that "people need to understand that static posture is bad. You shouldn't stand all day. You shouldn't sit all day. " How can your employees promote back health in an office? What exactly is the "Office Ouch Factor?" Employees often complain about lower back and neck […]
Read More....
---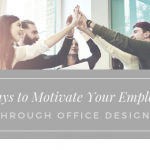 Most organizations are looking for ways to boost productivity and motivate their employees. A recent international survey of 10,000 workers by Ipsos found that 85% of employees are unhappy with their office environment. If you are feeling that your employees could use a little inspiration to increase their engagement in the jobs that they do, […]
Read More....
---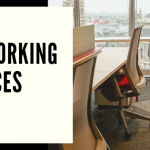 A current trend in the workspace world is coworking spaces. Coworking spaces are offices that offer an affordable way for freelancers, entrepreneurs and start-ups to escape the isolation that often comes with working from home. Instead of heading to the nearest coffee shop to be around other professionals, coworking spaces offer office-like amenities such as […]
Read More....
---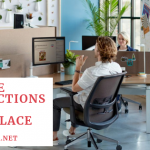 A recent study has found that nearly half of all Americans feel lonely—young people, in particular, are experiencing the most loneliness. Loneliness is also prevalent in the American workplace, which impacts employee happiness and well-being, collaboration, creativity, innovation and productivity. While it is hard to pinpoint what is causing this loneliness epidemic, many experts agree […]
Read More....
---
If you want to view the breathtaking sunset behind the Delaware River and the Philadelphia skyline look no further than the new headquarters of American Water on the Camden Waterfront. A 220,000 square foot structure features a design element of a see-through glass storefront that allows both employees and residents of Camden to view the […]
Read More....
---
Our employees are the driving force in what keeps companies growing, so when you invest in the furniture and design of your space, you want to keep the ultimate goals of your business in mind. Effective office design includes creating spaces that increase productivity amongst their staff. If you want to add to your bottom […]
Read More....
---
When you look to design blogs to offer ideas about ways that you can increase collaboration, they discuss effective ways that you can do that within your space. When you think of collaboration, oftentimes it is happening in a conference room, or in a breakout space or somewhere inside the building. But according to Haworth, […]
Read More....
---
Want the Best Office Chair for your workstation? Many office workers spend the greater part of their days sitting at a desk. Numerous studies have shown that sitting all day long can have negative impacts on the health and well-being of your employees. By choosing a chair with well-designed ergonomics, that provide proper support while […]
Read More....
---