Ideas
---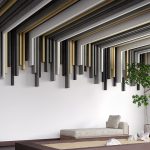 A common concern in the workplace…excessive noise. People chatting (and sometimes shouting), loud equipment being used, phones ringing, and other aural distractions can affect productivity. If you are not sure which acoustic solution is right for you, below are some answers to when and where acoustic panels are necessary, and the problems they can solve. […]
Read More....
---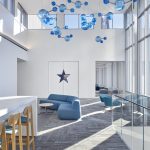 If you're considering an office redesign for your business, you should be thinking about how your company's brand is represented. When customers, visitors, employees and prospective customers and employees visit your office, what are they seeing? Are they seeing an office that creates a visual image of your company's values? Are visitors and daily occupants […]
Read More....
---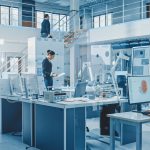 What does the future of office space design look like? It's an interesting and sometimes difficult to answer question. With the world changing in so many ways and businesses adapting to changing needs, office design will require adaptation as well. This article from the Haworth® blog goes into some details about five themes that will […]
Read More....
---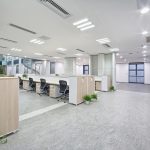 As a business or office owner, you're probably aware that any office needs sufficient and not overpowering lighting. But have you given any thought to why office lighting matters, and the difference that the right type of lighting can make on your staff? Three Reasons Why Office Lighting Matters To Your Employees As detailed in […]
Read More....
---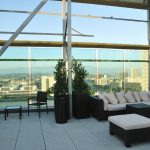 With so many employers looking to attract top talent today, especially eager young millennials, investing in natural spaces for your employees is one of many ways to promote an attractive and positive working environment. And in addition to being a selling point for working at your company, natural spaces offer great potential for return on […]
Read More....
---
As an office interiors firm with a focus on return on investment for companies, we are frequently asked, "Can an office be designed for better ROI?" In our years of experience, we have absolutely seen that it can. That's why in our office design, we go beyond simply arranging new desks, chairs and furniture. We […]
Read More....
---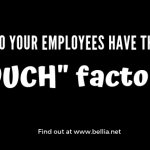 Recently, Teresa Bellingar, Senior Corporate Ergonomist for Haworth, remarked that "people need to understand that static posture is bad. You shouldn't stand all day. You shouldn't sit all day. " How can your employees promote back health in an office? What exactly is the "Office Ouch Factor?" Employees often complain about lower back and neck […]
Read More....
---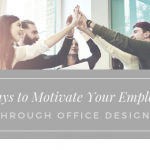 Most organizations are looking for ways to boost productivity and motivate their employees. A recent international survey of 10,000 workers by Ipsos found that 85% of employees are unhappy with their office environment. If you are feeling that your employees could use a little inspiration to increase their engagement in the jobs that they do, […]
Read More....
---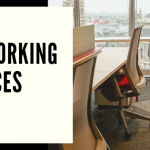 A current trend in the workspace world is coworking spaces. Coworking spaces are offices that offer an affordable way for freelancers, entrepreneurs and start-ups to escape the isolation that often comes with working from home. Instead of heading to the nearest coffee shop to be around other professionals, coworking spaces offer office-like amenities such as […]
Read More....
---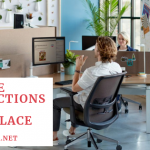 A recent study has found that nearly half of all Americans feel lonely—young people, in particular, are experiencing the most loneliness. Loneliness is also prevalent in the American workplace, which impacts employee happiness and well-being, collaboration, creativity, innovation and productivity. While it is hard to pinpoint what is causing this loneliness epidemic, many experts agree […]
Read More....
---