Our Back to Workplace Initiative
---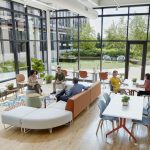 As technology enables us to host meetings where virtual attendance is almost always an option, we're learning that virtual meetings aren't always the most effective choice. As a result, companies have been starting to focus on creating hybrid collaborative spaces in the office. The technology of Zoom meetings and virtual attendance makes it possible for […]
Read More....
---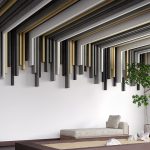 A common concern in the workplace…excessive noise. People chatting (and sometimes shouting), loud equipment being used, phones ringing, and other aural distractions can affect productivity. If you are not sure which acoustic solution is right for you, below are some answers to when and where acoustic panels are necessary, and the problems they can solve. […]
Read More....
---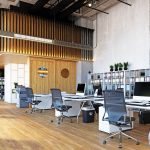 The professionals at Bellia are dedicated to designing office spaces for the future, and that includes office space design that is environmentally responsible. By assisting our clients with their furniture selection and office space layout, we have a direct impact on office space design and help make workplaces both healthy and sustainable. Bellia Interiors Group […]
Read More....
---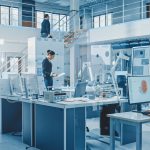 What does the future of office space design look like? It's an interesting and sometimes difficult to answer question. With the world changing in so many ways and businesses adapting to changing needs, office design will require adaptation as well. This article from the Haworth® blog goes into some details about five themes that will […]
Read More....
---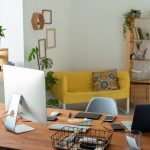 As we all know by now, recent world events have caused a great increase in employees working remotely, often on a full-time basis. The situation has reached a point where the ability to work from home is a key component of a job offer. With the office situation everywhere changing so rapidly, employers have had […]
Read More....
---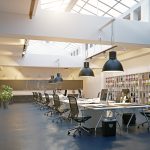 After a long period of so many employees working remotely, there is currently a move to return to the workplace. Employees are finding that they've missed the social interaction, the camaraderie with co-workers, and the convenience of face to face interaction. Now is a great time for an office redesign, and a renewed focus on […]
Read More....
---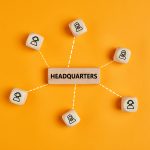 As the COVID-19 pandemic has likely outlasted the time period of what most of us expected, corporate employees continue to work remotely whenever possible. As this article from Haworth discusses, making your corporate headquarters attractive to employees is going to require a different approach…one that focuses on the activities that will be performed in corporate […]
Read More....
---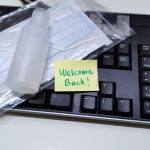 Businesses are doing their best to stay prepared as they plan for employees returning to work after the pandemic. Part of that preparation involves creating a space for employees that makes them feel comfortable while still productive. At Bellia we are used to being a reliable helping hand for businesses that aims to build a […]
Read More....
---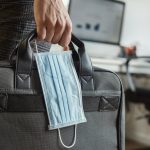 Employers worldwide are faced with protecting their employees' health in the face of the COVID-19 pandemic. As we implement solutions like staggered schedules, remote working, and redesigning floor plates to put more space between people, there's an important question to ask: Are we adapting to simply survive or are we adapting to thrive? To learn […]
Read More....
---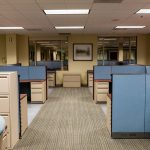 People are slowly returning to the workplace since the COVID-19 pandemic set in, but with that comes many changes within the workspace. One thing that employers can preserve is the culture within the space. Not only can they protect it, they need to nurture it. What we've discovered is that the "new normal" in the […]
Read More....
---