Create a Space A Space You Love – Free 30 Minute Consultation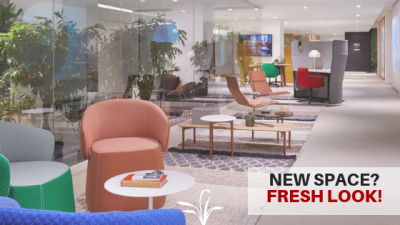 Did you know that the average person will spend 90,000 hours at their office over the course of their lifetime? Since your employees are spending so much time in the office, it is important for them to love the space they are in. Plus, a properly designed workspace can maximize productivity, increase employee morale and retention and support employee engagement.
If you are thinking about updating your space, are planning a relocation or just want to purchase new office furniture, contact us today to schedule a FREE 30-minute consultation. One of our experts can assist you during the initial planning process because when you involve an experience design professional right from the start you can create a space that not only looks great but helps you reach all of your corporate goals.
With 40+ years of experience, Bellia has been a leading business interiors solution provider within the South Jersey and the Greater Philadelphia Area. Now a third generation family company, Bellia is a furniture provider focused on corporate interior design. Through strategic planning and design, Bellia provides office furniture and design services that will increase the return on your workspace.
Let us help you create a space you love! Contact us today for a FREE 30-minute consultation.