Downloads and Resources
---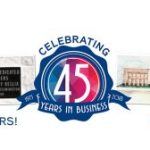 45 years ago today, Bellia Enterprises was founded by Nancy and Salvatore Bellia in October of 1973. The Bellia's purchased a small printing company in Woodbury, NJ, where our headquarters still are today. Initially, Bellia Enterprises just offered printing services and sold office supplies to the residents and small businesses within the South Jersey community. […]
Read More....
---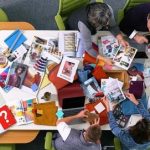 Corpoworking… is it for you? If you are unfamiliar with the term corpoworking, it describes an in-house corporate coworking space. It is an emerging phenomenon that is predicted to grow in popularity within the next few years. Due to the benefits that shared spaces can bring like learning skills faster, making more connections, and feeling […]
Read More....
---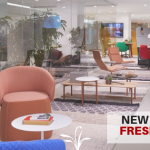 Did you know that the average person will spend 90,000 hours at their office over the course of their lifetime? Since your employees are spending so much time in the office, it is important for them to love the space they are in. Plus, a properly designed workspace can maximize productivity, increase employee morale and […]
Read More....
---
Numerous studies have been conducted correlating a person's level of satisfaction with an experience to their wait time. Typically, the longer the wait the less satisfied an individual is with their experience and vice versa. Haworth collaborated with SDI Consulting to explore factors that influence the impact of waiting on patient satisfaction and how well-designed […]
Read More....
---
"A Google search for "company culture" turns up over 290,000,000 hits in a fraction of a second, garnering headlines from Forbes, The Wall Street Journal, and other business publications. Why does culture earn so much press? Because it's critically important, often misunderstood, and influences employee engagement—all of which ultimately affect financial performance. Whether conscious or subconscious, culture evokes strong emotions that motivate employees to […]
Read More....
---
In recent years, organizations have increased their attention to facilities management — due in large part to a perceived need for increased consolidation in the procurement, specification, and project management of corporate office environments. As the cost of corporate real estate remains high, many companies consider facilities in terms of organizational efficiency and cost-cutting initiatives. […]
Read More....
---
Coworking evolved when the home office proved to be an insufficient space for freelancers seeking collaboration with likeminded, independent people. These spaces provide a productive, creative, and satisfying work atmosphere, not just for freelancers, but also for corporate organizations. As more and more corporations realize that coworking offers great potential for fostering innovation it raises many questions. […]
Read More....
---
While working in teams may not be a new concept, in recent years there has been a steady shift way from independent, heads-down work toward more collaborative, team-based activities (Brand, 2008). Even in businesses that have traditionally focused on the individual, the value of collaboration — whether for brainstorming or socializing — is finding growing […]
Read More....
---
Lets explore some tips for improving clinical design in healthcare. The nationwide shift toward outpatient (ambulatory) care continues to rise at a steep rate to meet demand. As a result, the growing prevalence of outpatient care facilities has taken on tremendous importance for today's healthcare providers. From 1992 to 2012, outpatient visits to community hospitals in the U.S. rose from […]
Read More....
---
When making the jump from collegiate to corporate environments, recently hired graduates are often "lost in transition." 82% of them in fact. Not only are new hires baffled by the relevance of their physical space ("cube farms"), but also by the work styles expected of them. In order to support the work styles of the newest […]
Read More....
---