Creating an Organic Workspace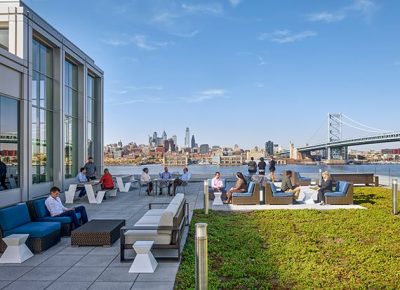 In the modern competitive office environment today, creating an organic workspace is how businesses can both attract top talent and stay ahead of the curve when adjustments are needed. The focus of the organic workspace is on adaptability…a needed change from the "design once" philosophy of the past. A well-designed organic workspace can help "future-proof" your office environment and enable your company to respond to change with minimal cost and effort.
At Bellia, we are a licensed dealer for Haworth®, a furniture company that is on the cutting edge of future office design. Haworth® has recently researched the need for creative workspaces, and they've developed the concept of the Organic Workspace®…an office environment designed for functional flexibility and changing spaces with business needs.
Creating an Organic Workspace® involves several facets regarding office design:
Adaptability – An Organic Workspace® supports adaptability through both broader elements such as real estate and workplace strategies to architectural design and furnishings.
The Need For Change – Ensuring that resources are available to change office interiors, establishing programs to store furniture for re-use, and creating a culture that encourages new ideas in the change process.
Sustained Improvement – Collecting regular feedback from organizational members on space usage and workforce measures, including employee engagement, wellness and efficiency.
The goal of creating an organic workspace is to help companies optimize workplace performance, through continually adapting to change and reassigning configurations. With an Organic Workspace® design, an organization can respond to changing needs, keep re-alignment costs down, and enable enhanced employee performance and feedback.
To find out more about Haworth's® research regarding the Organic Workspace, you can visit this page on their website. Or contact the team at Bellia Office Design today, and ask for your free work and space evaluation. We can help you create an organic office design that keeps you and your organization functioning in a changing world.