Making Your Corporate Headquarters Attractive to Employees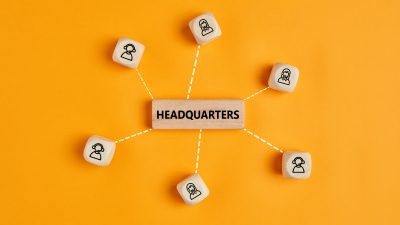 As the COVID-19 pandemic has likely outlasted the time period of what most of us expected, corporate employees continue to work remotely whenever possible. As this article from Haworth discusses, making your corporate headquarters attractive to employees is going to require a different approach…one that focuses on the activities that will be performed in corporate offices in the future.
The article, written by Foster & Partners architect Maria Paez Gonzalez, points out that Facebook learned early on in the pandemic that employees rather liked working from home…a survey they conducted indicated that half of them did not want to return to the office. As its forward thinking CEO, Mark Zuckerberg indicated he was planning for half of Facebook's staff working remotely by 2030.
Similarly, other corporations, such as Amazon, Microsoft, and Zillow, stated that they were restructuring their policies to enable more remote work from their employees.
While this doesn't exactly foreshadow the disappearance of the corporate headquarters, it does mean companies will be restructuring to accommodate the wishes of employees to travel to work less. One solution is satellite office hubs…offices in remote locations from corporate headquarters…which allow for more collaboration and coworking space than traditional offices.
For the most part, the focus of corporate headquarters and their satellite offices in the future is a movement away from traditional cubicles or open-plan offices. Rather, the office will be a combination of the virtual and physical workplace, enabling what can't be done at home: employee onboarding, meeting with clients, and social gatherings.
Making your corporate headquarters attractive to employees in the future will involve focusing on the office as a space where employees can collaborate and share ideas comfortably, both with clients and each other. It will likely involve reconfiguration of desks, conference rooms, and office technology.
If you find yourself in need of an office reconfiguring in a working from home world, reach out to Bellia Office Design today. We can help you with an office design that encourages productivity and works for your company's future.
Source: "The Rebirth of the Headquarters" by Maria Paez Gonzalez.