Corporate
---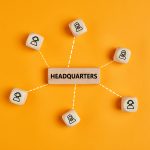 As the COVID-19 pandemic has likely outlasted the time period of what most of us expected, corporate employees continue to work remotely whenever possible. As this article from Haworth discusses, making your corporate headquarters attractive to employees is going to require a different approach…one that focuses on the activities that will be performed in corporate […]
Read More....
---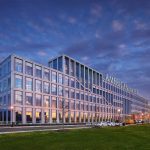 1 Water Street, Camden NJ 08102 American Water is the largest investor-owned water and wastewater utility company in the US, providing safe, clean, reliable water services to 14 million customers. Experts in water quality, testing, compliance, and treatment, they develop and implement innovative solutions for communities throughout the United States. Committed to excellence in everything […]
Read More....
---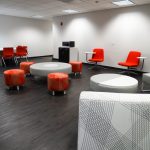 1601-1645, Cherry Street, Philadelphia, PA 19102 Thermo Fisher Scientific needed their existing space to: Accommodate their rapidly growing business and client base. Support collaboration and help their team reach new levels of innovation. Boost productivity and morale. Their new space incorporated a modern vibe and gave staff both wide-open, inviting spaces as well as more […]
Read More....
---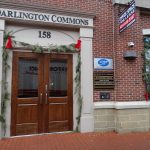 158 W Gay St #300, West Chester, PA 19380 STP Investment Services was looking to update their new location in order to: Allow for the growth their firm was seeing. Reflect their collaborative culture. Modernize their space to match their company mindset. Bellia, as project manager, was able to deliver those desires AND more. First […]
Read More....
---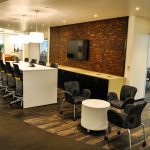 Interiors Scope The Philadelphia Convention and Visitors Bureau (PHLCVB) is inviting, modern, and fun, just like the City of Philadelphia, and they wanted their workspace to reflect the cutting-edge, collaborative culture of their team. Working with NELSON, Bellia renovated and redesigned PHLCVB's outdated floor plan transforming it into a bright, open space to create a […]
Read More....
---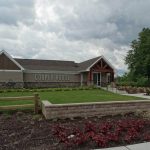 5300 N Park Dr, Pennsauken Township, NJ 08109 Camden County's vision was to modernize and upgrade the Hadley House's structure and grounds. Attract a wider audience to the Waterfront and continue to so that we can continue to serve the park's goals of improving its services to the community. Create a family-friendly restaurant that includes […]
Read More....
---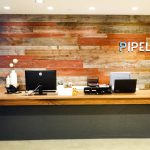 30 S 15th St 15th floor, Philadelphia, PA 19102 Elmer Design and Bellia came together to work on the Pipeline extension into Philly. Pipeline was looking to: Renovate a historic space overlooking the heart of Philadelphia. Capture the energy of downtown Philly and incorporate it into their business model and vibe. Set itself apart from […]
Read More....
---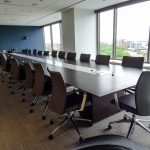 130 N 18th St #1600, Philadelphia, PA 19103 Anapol Weiss was ready to: Refresh their branding to attract the top law school graduates, new clients, and existing clients. And capture a young, hip vibe that would make them stand out in the marketplace. Bellia worked closely with CBRE and NELSON on this project. Anapol Weiss […]
Read More....
---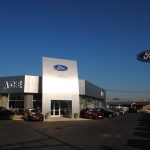 487 W Mantua Ave, Woodbury NJ 08090 ACE Ford, located in Woodbury, NJ, was looking for a complete renovation of their showroom. They goals were to: Modernize their look to coincide with more current trends. Represent their brand in the design. Create an inviting showroom that would make their customers feel comfortable and welcomed. Bellia […]
Read More....
---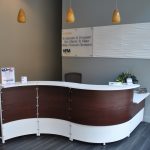 209 Rowan Blvd, Glassboro, NJ 08028 HFM, a financial planning firm located in the heart of Rowan Mainstreet, prides themselves on using academic research to help their clients reach their investment goals. They needed the look of their office to match their determination and success. Their Goals included:: Bold architecture and design to couple with […]
Read More....
---