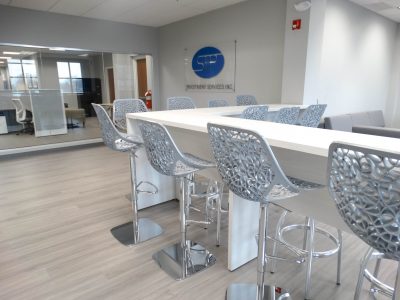 158 W Gay St #300, West Chester, PA 19380
STP Investment Services was looking to update their new location in order to:
Allow for the growth their firm was seeing.
Reflect their collaborative culture.
Modernize their space to match their company mindset.
Bellia, as project manager, was able to deliver those desires AND more. First and foremost, the project was kept on budget and on time, alleviating any stress the process could have presented. Every area, from the lobby, to conference rooms, to offices, and cafe emulated a bright, inviting vibe. The office included open area workstations, meeting areas that made things feel less formal and "corporate" like, and a lounge area for breaks as needed. The new space is sure to attract top talent that will only continue to grow an already successful business.