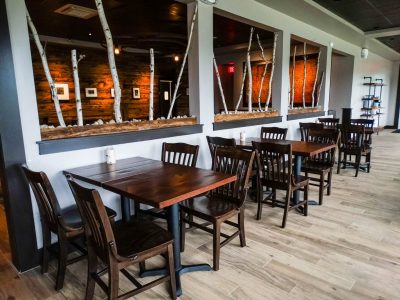 5300 N Park Dr, Pennsauken Township, NJ 08109
Camden County's vision was to modernize and upgrade the Hadley House's structure and grounds.
Attract a wider audience to the Waterfront and continue to so that we can continue to serve the park's goals of improving its services to the community.
Create a family-friendly restaurant that includes indoor and alfresco dining experiences.
Bellia assisted R2A and the County in the selection of the dining room, bar, and outdoor furniture creating an updated and inviting space for the LaScala Birra. In keeping with the County's vision for LaScala Birra, the furniture was carefully chosen to be comfortable, to enhance the design of indoor and outdoor guest areas, to be durable and cost-effective. With a more current 'look' and a comfortable feel, the LaScala Birra is an inviting space to enjoy great dining, the views of the Cooper River, and its surrounding park.