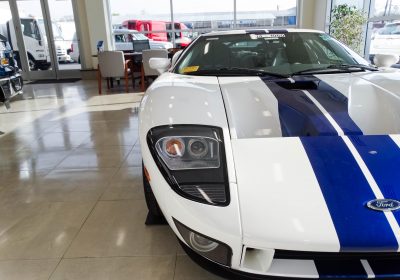 487 W Mantua Ave, Woodbury NJ 08090
ACE Ford, located in Woodbury, NJ, was looking for a complete renovation of their showroom. They goals were to:
Modernize their look to coincide with more current trends.
Represent their brand in the design.
Create an inviting showroom that would make their customers feel comfortable and welcomed.
Bellia wanted to deliver for ACE Ford, who is a pillar in their community and always trying to improve their business in order to best serve their customers. Bellia worked quickly and efficiently, and even managed to come in under budget. Customers are now greeted by a big, beautiful wooden desk reception area where guests are then guided into the appealing, open showroom to browse for cars. This total renovation was done in a way that did not disrupt business, and delivered a gorgeous end product.