Designing Workspaces for Generation Z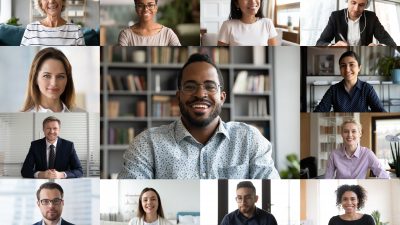 The experts at Bellia are leading the charge on designing workspaces for Generation Z. If change is inevitable, then preparation is essential. Instead of fighting against changing times and seeking a staff that will fit a mold of your model, an upgrade to your workspace could be beneficial to productivity in the long run.
Organizations need to think carefully about the best ways to reach Gen Z, and empower their growth for long-term gains. The ongoing pandemic has created a new set of problems regarding assurance, trust, and establishing good faith. Organizations can successfully gain the trust of Gen Z by recognizing the problems young adults and teens face as a result of the pandemic and adapting to their needs.
In our studies, we've seen that members of Gen Z value being measured mainly by their work quality, rather than by who they are personally in the workplace. Gen Z prefers the work/life balance offered by more flexible work arrangements and schedules. Highly proficient at using digital communication tools and managing their work online, Gen Z is the first generation to benefit directly from growing up in a world with an online communication and connection option. With that thought in mind, we urge businesses to acknowledge a sense of trust in them as employees who can work effectively and efficiently without being present in the workplace.
The biggest challenge brought up by Gen Zers was the inability to build deep relationships with coworkers that enable better collaboration and improved communication. Working only remotely severely limits one's ability to fully grasp the nuances of a conversation which can hinder cooperation and collaboration. Gen Zers onboarding remotely don't have the same opportunities for quality interpersonal communication with coworkers as those who have spent face to face, in both productive and casual conversations. This is where an organized and incentivized social time can boost morale and close the gaps on lack of camaraderie.
Learn more about designing workspaces for Generation Z by clicking this article here.