Showcase
---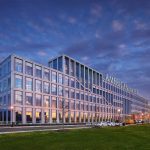 1 Water Street, Camden NJ 08102 American Water is the largest investor-owned water and wastewater utility company in the US, providing safe, clean, reliable water services to 14 million customers. Experts in water quality, testing, compliance, and treatment, they develop and implement innovative solutions for communities throughout the United States. Committed to excellence in everything […]
Read More....
---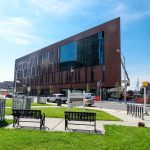 530 Federal St, Camden, NJ 08102 During its expansion into downtown Camden featuring a new Nursing and Science building, Rutgers University was looking for: A welcoming connection between the University and nearby Cooper Hospital in the form of an "ed-med" corridor. A full service learning facility. An energy efficient, "green" learning hub. Bellia, along with […]
Read More....
---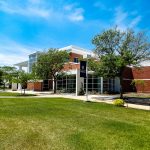 1 College Dr, Toms River, NJ 08754 Ocean County College's new Jon and Judith Larson Student Center aimed to: Be innovative, encouraging it's students to think in the same mindset. Be energy efficient in order to serve the environment. Be a motivational, collaborative space for students to learn and succeed. Bellia and Ocean County College […]
Read More....
---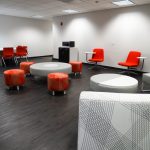 1601-1645, Cherry Street, Philadelphia, PA 19102 Thermo Fisher Scientific needed their existing space to: Accommodate their rapidly growing business and client base. Support collaboration and help their team reach new levels of innovation. Boost productivity and morale. Their new space incorporated a modern vibe and gave staff both wide-open, inviting spaces as well as more […]
Read More....
---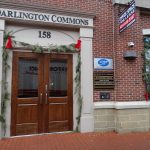 158 W Gay St #300, West Chester, PA 19380 STP Investment Services was looking to update their new location in order to: Allow for the growth their firm was seeing. Reflect their collaborative culture. Modernize their space to match their company mindset. Bellia, as project manager, was able to deliver those desires AND more. First […]
Read More....
---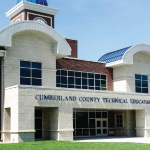 3400 College Dr, Vineland, NJ 08360 When CCTEC was approved for a full time vocational facility, they needed: A reliable, strategic-minded partner that would not only help to create an engaging space, but would also keep the project on track. To create a space that would cater to the needs of a student engaged in […]
Read More....
---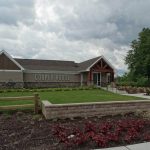 5300 N Park Dr, Pennsauken Township, NJ 08109 Camden County's vision was to modernize and upgrade the Hadley House's structure and grounds. Attract a wider audience to the Waterfront and continue to so that we can continue to serve the park's goals of improving its services to the community. Create a family-friendly restaurant that includes […]
Read More....
---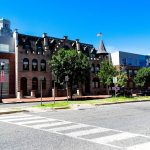 LEAP Academy Charter school had big goals for their new school building, including: Focusing on their STEM curriculum and honoring that with a suitable building. Bringing quality education and a state of the art building to the children of Camden, New Jersey. Using multipurpose design to increase the functionality of all areas of the building. […]
Read More....
---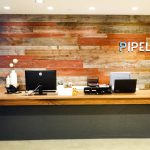 30 S 15th St 15th floor, Philadelphia, PA 19102 Elmer Design and Bellia came together to work on the Pipeline extension into Philly. Pipeline was looking to: Renovate a historic space overlooking the heart of Philadelphia. Capture the energy of downtown Philly and incorporate it into their business model and vibe. Set itself apart from […]
Read More....
---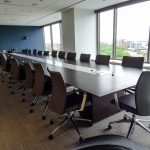 130 N 18th St #1600, Philadelphia, PA 19103 Anapol Weiss was ready to: Refresh their branding to attract the top law school graduates, new clients, and existing clients. And capture a young, hip vibe that would make them stand out in the marketplace. Bellia worked closely with CBRE and NELSON on this project. Anapol Weiss […]
Read More....
---