Healthcare
---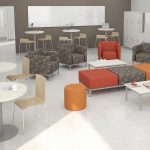 If you own or operate a healthcare facility, you know that there are probably other places your patients would rather be spending their day. If your office and waiting room environment is "too clinical", it can affect your patients' mood, and give them a less than stellar overall view of your facility. There are a […]
Read More....
---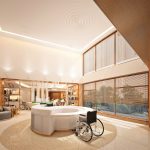 As the world adapts to creating a cleaner and healthier environment, one part of the ongoing process is new trends in healthcare facility design. As it turns out, office and interior designers can have a greater impact on the environment than they probably realize, and the design of a new or existing healthcare facility can […]
Read More....
---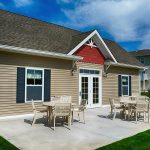 Conifer Senior Living Apartments Bellia has a long standing relationship with Conifer Realty, as we have offered turnkey interior solutions for over 18 Senior living facilities. Our service has stood the test of time with them. Working from project to project, we have aimed to: Bring consistency throughout, in both our service and our aesthetic. […]
Read More....
---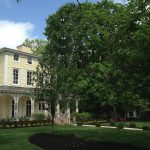 132 Warwick Rd, Haddonfield, NJ 08033 When renovating their new facility, Brandywine was looking to: Provide the highest level of quality living to their residents. Incorporate the building's historic nature into the design. Remain traditional while also updating the decor. Bellia began by playing off of the rich history of the building, and made sure […]
Read More....
---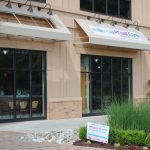 1406 Doughty Road, Egg Harbor NJ Being one of the region's largest healthcare organizations, AtlantiCare needed a clean, functional space to serve its clients. The exam rooms needed to feel welcoming, but also provide everything a doctor or medical professional may need while seeing patients. Nurses stations needed organization and a sense of productivity for […]
Read More....
---