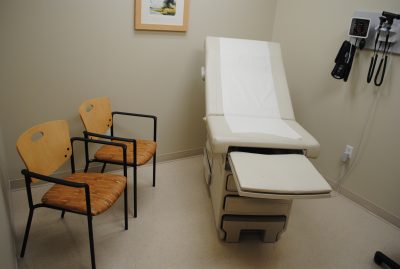 1406 Doughty Road, Egg Harbor NJ
Being one of the region's largest healthcare organizations, AtlantiCare needed a clean, functional space to serve its clients.
The exam rooms needed to feel welcoming, but also provide everything a doctor or medical professional may need while seeing patients.
Nurses stations needed organization and a sense of productivity for the employees.
Reception needed to be a place of welcoming while also tending to the administrative needs of staff.
Bellia delivered all of this and more. The color scheme and cohesiveness throughout the building gives a professional feel, and the design is not meant to feel "too clinical". The space is completely functional for its employees, leading to top productivity performance levels and high employee satisfaction.