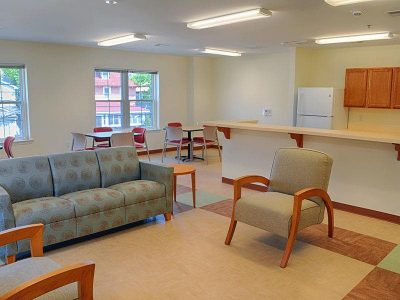 Conifer Senior Living Apartments
Bellia has a long standing relationship with Conifer Realty, as we have offered turnkey interior solutions for over 18 Senior living facilities. Our service has stood the test of time with them. Working from project to project, we have aimed to:
Bring consistency throughout, in both our service and our aesthetic.
Provide a comfortable, familiar experience, making future project choices easy and seamless.
Help push forward the growth of the company.
Working with Conifer, Bellia has offered designs for community rooms, lounges, dining areas, patios, nursing stations, offices, libraries, beauty centers, and more. Our consistency and reliability of our relationship has allowed us both to do our jobs more easily and successfully.
About Conifer
Conifer Realty, LLC is a nationally ranked, full-service real estate company specializing in the development, construction, management and ownership of high-quality, affordable housing communities. Since its inception in 1975, Conifer has grown considerably – currently owning and managing 15,341 multifamily units representing over 228 apartment communities in New York, New Jersey, Pennsylvania and Maryland. In addition, the Company consistently maintains a pipeline of over 30 unique projects in various stages of the development process.