Tips For Creating A Welcoming And Warm Healthcare Facility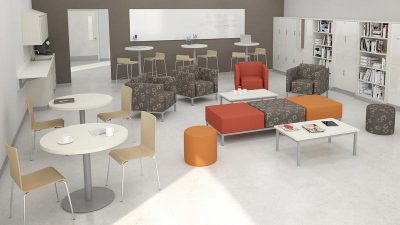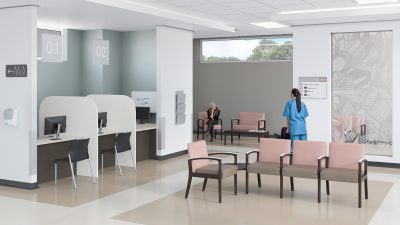 If you own or operate a healthcare facility, you know that there are probably other places your patients would rather be spending their day. If your office and waiting room environment is "too clinical", it can affect your patients' mood, and give them a less than stellar overall view of your facility.
There are a number of things you can do to improve the look and function of your offices, waiting rooms and examination rooms, and make your healthcare facility more welcoming to your patients, often without heavy expenses. Here are just a few:
5 Tips For A Warm and Welcoming Healthcare Facility
Make enhancements to the facility. Try painting the walls in a light blue or other sort of warm color. Add some plants for a touch of nature in your office, waiting rooms and exam rooms. Natural light always helps, so try to arrange your waiting areas to offer as much light from the windows as possible. Adding nature-inspired artwork on the walls can give a more homey feel too.
Create better organization. Efficiency is vital to running a welcoming healthcare facility. Of course you want your space to feel warm, but it should also include healthy organization so that anything can be found quickly and patients are waiting as little as possible. It also helps to include clear signage and directions, so that staff and patients can easily get around the building.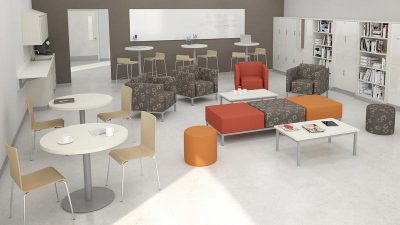 Improve the waiting area. No one wants to sit in a room and wait for their appointment, but you can make the waiting area as pleasant as possible. In addition to magazines and a television, add a coffee maker (or hot water machine for tea). Including charging stations is an excellent idea, since people naturally turn to their phones for entertainment while waiting. Be sure to make Wi-Fi access available throughout your building.
Improve the examination rooms. Make sure that your exam room furniture is comfortable and that there are privacy curtains and dividers in the examination area. As with the waiting area, you can arrange any furniture and beds for maximum efficiency and comfort.
Make your overall space encouraging. If you can, find a way to display patient testimonials or your company's achievements. Having pictures of your employees along with their bios is a way to both assure your patients and boost your employee morale.
All of these things, in addition to an efficient arrangement of furniture, will lead to a more welcoming and warm environment for your patients and employees. It's all part of a facility design that leads to better business.
Are you interested in redesigning your healthcare facility and creating a more welcoming environment for your patients and your employees? Reach out to the office design experts at Bellia today, and request a free workspace evaluation. We'll be happy to share more ideas with you, and remake your facility to help you love the space you're in!