Education
---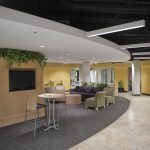 The competition among universities to attract top students is tremendous, and institutions of higher learning are continually seeking all sorts of ways to make their schools more attractive. According to this article from the Haworth blog, design trends in higher education facilities are creating whole new spaces and upgrading their existing ones, and adding a […]
Read More....
---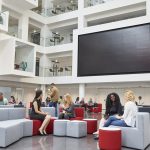 Designing spaces for higher education in 2021 is a very different animal than it was not very long ago. The competition for top academic talent in universities is much greater, and students are going to be looking for a variety of advantages and comforts involved in attending an institution. As a result, colleges are making […]
Read More....
---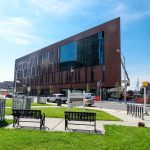 530 Federal St, Camden, NJ 08102 During its expansion into downtown Camden featuring a new Nursing and Science building, Rutgers University was looking for: A welcoming connection between the University and nearby Cooper Hospital in the form of an "ed-med" corridor. A full service learning facility. An energy efficient, "green" learning hub. Bellia, along with […]
Read More....
---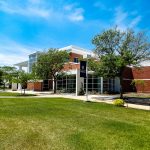 1 College Dr, Toms River, NJ 08754 Ocean County College's new Jon and Judith Larson Student Center aimed to: Be innovative, encouraging it's students to think in the same mindset. Be energy efficient in order to serve the environment. Be a motivational, collaborative space for students to learn and succeed. Bellia and Ocean County College […]
Read More....
---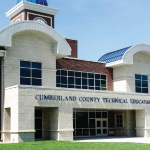 3400 College Dr, Vineland, NJ 08360 When CCTEC was approved for a full time vocational facility, they needed: A reliable, strategic-minded partner that would not only help to create an engaging space, but would also keep the project on track. To create a space that would cater to the needs of a student engaged in […]
Read More....
---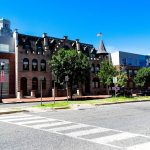 LEAP Academy Charter school had big goals for their new school building, including: Focusing on their STEM curriculum and honoring that with a suitable building. Bringing quality education and a state of the art building to the children of Camden, New Jersey. Using multipurpose design to increase the functionality of all areas of the building. […]
Read More....
---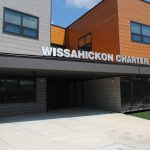 4700 Wissahickon Ave, Philadelphia, PA 19144 The Wissahickon Charter School has been planned around three essential elements: an environmental focus recognizing the importance of active learning that allows students to experience the curriculum. recognition of service learning projects as a key element in students' academic success. an emphasis on family involvement at all levels of […]
Read More....
---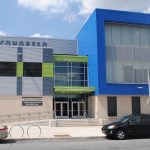 2830 N American St, Philadelphia, PA 19133 Pan American Charter School had big plans for their space, including: Bringing the fun! Fun leads to creativity, so they wanted their space to reflect an easy-going nature. Tying in a theme. Having a consistent theme throughout gives the staff and students a sense of coordination and builds […]
Read More....
---