Creating A Workspace That Encourages Employees to Return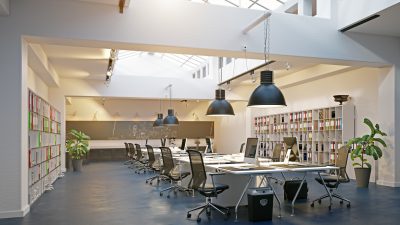 After a long period of so many employees working remotely, there is currently a move to return to the workplace. Employees are finding that they've missed the social interaction, the camaraderie with co-workers, and the convenience of face to face interaction. Now is a great time for an office redesign, and a renewed focus on creating a workspace that encourages employees to return.
Before you have a fully occupied office again, why not let your employees know you appreciate their presence with new furniture, a better ergonomic design, and improved collaboration areas? As this article from our friends at Haworth® points out, it's an ideal time to replace older furniture and remake your office into a more inviting space.
But as the piece also makes note, it's highly important to not only fully plan your new office design, it's a good idea to take advantage of the change period…take the time to visualize the new office design and the new furniture layout, properly organize everything in your office before the move, thoroughly clean the newly vacated carpets, move out and shred contents that have been taking up space, and ensure that power supplies and other necessary equipment will be placed properly.
With employees suffering from cabin fever eager to return to the office and interact with their co-workers again, nothing will welcome them like a brand new office design, new and comfortable furniture, and other office elements creating a workspace that encourages employees to return.
Not sure where to start with your new office design? Reach out to the pros at Bellia Office Design today, and let us help you with top quality furniture and a new office layout that maximizes your space and efficiency! Reach out to us today and request your free workspace evaluation…we're looking forward to helping you update your office for your employees' return!