Designing Workspaces that Empower Employees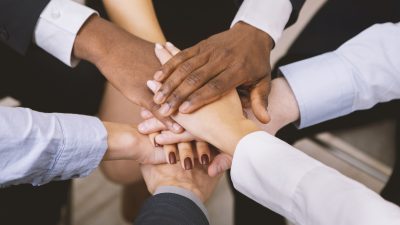 Bellia continues to be a leader in designing workspaces that empower employees. For almost 50 years, it's been our mission to deliver workspaces that you and your staff will be proud of, and that will increase workplace satisfaction, productivity, and ultimately your success. We pride ourselves in being "design geeks", and will take your vision to the next level. Working with Bellia means meeting a team that is concerned with your functionality, productivity, and satisfaction. We manage each project right down to the nitty-gritty details, leaving you with nothing to worry about.
Why Design Workspaces that Empower Employees?
68% of leaders believe that they create environments where employees can be themselves, raise concerns, and innovate without fear of failure. However, when asked if they have the same sentiment, just 36% of employees agree. Using three key elements, companies can foster a better response, improved conditions, and increased productivity that bolster the value of the staff on hand.
Diversity in Leadership
A mixed bag pleases the masses, and the same goes for the workplace. For example, Microsoft has seen a rise of 56% in women executives, and the number of women executives in technical positions has doubled since 2016. After this growth, the company saw creative solutions in gaming consoles and video chat applications that made it easier for those with handicaps.
Comprehensive Action
Leadership sets, shares, and measures equity targets openly. Sodexo has a goal of having 40% of its top leadership positions occupied by women by 2025. To achieve this, they created the "SoTogether" Gender Advisory Board which drives the company's gender equality strategy (one of their top five global priorities, which also include disabilities, sexual orientation and gender identity, cultures and origins, and generations) and provides development opportunities to increase the women's leadership pipeline through mentoring, sponsorship, HR processes, internal programs, and active advocacy.
Create An Empowering Environment
In a 2019 equality report, the customer relationship management company Salesforce set a new goal of 50% of their workforce to be made up of Underrepresented Groups (Women, Black, Latinx, Indigenous, Multiracial, LGBTQ+, People with Disabilities, and Veterans) by 2023. The report is highly transparent, laying out numbers as well as opportunities for improvement.
Learn more about cultural inclusion in the workplace and designing workspaces that empower employees by clicking this article here.