Factors That Kill Employee Focus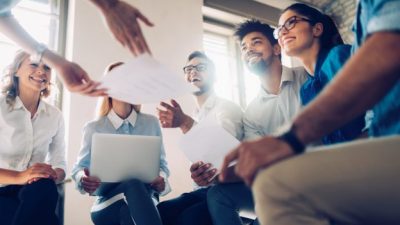 Working with HAWORTH, you can learn about the factors that kill employee focus and prepare to plan against them. As leaders in the office design and furniture industry, we stay on top of trends and are aware of the latest innovations. While we are sourcing products for your space, we are not just taking into account the overall design and aesthetics, but also the needs of the client and how the pieces we choose will help them achieve their business goals.
Your work environment could suffer from the question of "why can't we focus at work". It can be a difficult hurdle to clear. Knowing the ways that focus work is task- and person-specific can help you create a workplace—its culture, policies, and various workspaces—to meet all the ways employees need to work, including focus work.
The experts at HAWORTH, tested how visual and auditory distractions and interference affected tasks requiring sustained attention. They found when people were exposed to visual and auditory distractions or interference, their work performance declined.
The three culprits of work focus are:
Distractions- When unexpected off-task information captures our attention.
Interference- When off-task information gets confused with task information.
Disruptions- When a distraction or interference pulls us off a task entirely to start a new task.
Solutions Against Factors That Kill Employee Focus
Work on a single task until completion
Walls work best for more deliberate tasks. Next best is a panel at least 50" high for seated positions. For more automated tasks, adjusting your orientation to face a direction that minimizes visual activity is helpful.
Ensure spaces have adequate signal-to-noise ratio through appropriate background sound levels.
Contact us today to learn more about improving work focus for your employees. A happy space makes for a happy place.