Does Your Furniture Match Your Culture?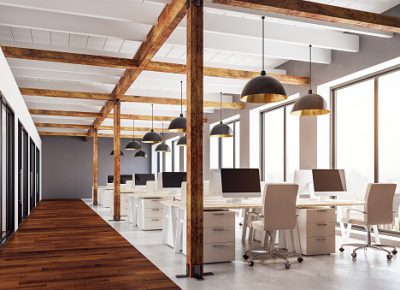 In today's market where businesses need to compete to hire and retain top talent, it's never been more important for companies to align their culture and business goals. The workspace environment matters more than ever, and it's all a part of motivating and keeping your best employees. Does your furniture match your culture?
When a workspace is designed not just for function and comfort, but also for collaboration and creativity, it improves employee engagement and impacts your bottom line. As recently as 2014, as reported in this white paper from Haworth®, companies that were described as having low employee engagement suffered a decrease in operating income of as much as 32%!
It goes beyond impacting revenue. As University of Michigan Professor and Author Jeff Degraff notes, companies should recognize their own type of company culture, and whether the focus is on to compete, collaborate, control, or create. Your workspace and furniture design works best when it reflects your dominant culture, and encourages innovation to happen.
You can take just 30 seconds of your time taking this short quiz to assess your own company culture. Or take a moment to read the whitepaper from Haworth®, which goes into deeper detail about the many components of company culture and how an office can be designed to support it.
At Bellia, we are long established experts in designing your furniture and workspace to reflect both your company's brand and culture. We are a licensed Haworth® dealer, and can help you choose from the ideal ergonomic furniture pieces that are designed to encourage collaboration and innovation among your team members.
Does your furniture match your culture? It's a question you need to ask. Reach out to Bellia today or click here to request a free workspace evaluation. We'll help you design your office to encourage productivity and improve your bottom line.