Coworking Spaces for the Gig Economy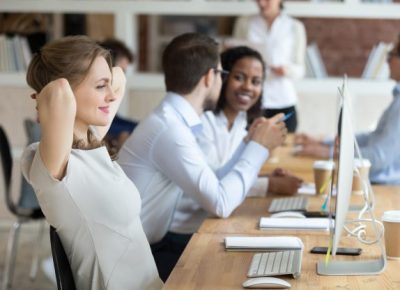 In this modernized and increasingly remotely connected age, many companies are saving on costs by retooling from full-time, 40-hour a week employees to part-timers and freelancers to get tasks done. While this can result is obsolescence of your traditional office, it also offers a great opportunity. One way that companies can get ahead of this new technology curve is through creating coworking spaces for the gig economy.
The "gig economy" refers to the revolution of more and more people working as freelance writers, artists, designers and more, as they seek a greater work-life balance and more effective use of their time. If a company's employees or contractors can work outside of the office, it becomes more important to create an office environment that is welcoming and offers collaborative opportunities in addition to social interaction.
This article from Haworth illustrates the various forms or office environments that offer greater employee interaction, more effective collaboration, and increased overall productivity with less overhead. Some examples of creating new spaces and their benefits include:
Assigned workspaces for specific functions, for increased interaction
Individual activity workspaces for tasks that require increased amounts of focus
Social spaces to empower employees to gather, including outdoor spaces
Multi-use spaces that include modular lounges, lightweight tables and freestanding screens
Well-being spaces such as improved cafeterias and fitness centers
Workspace virtual communities for remote connections and online meetings
At Bellia, our office design experts can help you create a new office space that takes advantage of the coming age of freelancing and part-time employees, and create coworking spaces for the gig economy in your office. We can view your current office design, discuss your goals and your office needs, and create a new design that maximizes your space and provides return on your investment.
Reach out to us today or click here for your free workspace evaluation, and create an office that you, your employees, and your contractors will love!