Using Design to Enhance Employee Resilience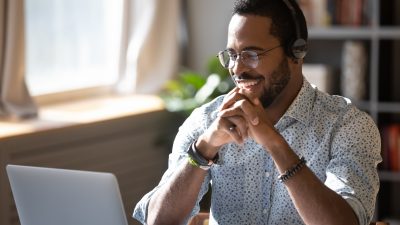 Haworth continues to offer advice on using design to enhance employee resilience. The pandemic has shifted the expectation and ability of employers and employees alike. With so many office workers taking advantage of the perks that come with working from an off-site location, it's easy to see that working from anywhere is becoming more and more acceptable.
However, burnout and stress are factors that can never be underestimated. Haworth has once again done the research needed to help business adjust to the ever-changing landscape.
Using Design to Enhance Employee Resilience Tips
Ambient qualities (air quality, noise, daylight, biophilia, and temperature) are important in buffering stress for both on-site and remote workers. However, findings show that additional factors influence the performance of each group.
On-Site Workers
Legibility and culture of the workspace is what on-site workers depend on. Things like Landmarks, visual access, architectural differentiation, and signage that enhance legibility allow for easier navigation throughout the workday. The companies culture is best experienced on-site. Finding support, alignment to the culture and trust within it are also vital to the success of on-site workers.
Remote Workers
User control and accessibility to coworkers are important to remote workers. The ease and duration of access to coworkers, along with the tools they need to engage with team members significantly improves their performance.
How to Buffer Stress and Prevent Burnout
Work stress can contribute to burnout and vice versa—creating a vicious cycle that amplifies both. By putting certain elements in place in your organization, you can help prevent workplace stressors and in turn foster stress recovery for building employee resilience.
On-Site Workers
Resources that help avoid burnout include:
Creating and maintaining a constructive organizational culture

Providing supportive qualities in the physical environment
Challenging and constructive job demands.
Remote Workers
Resources that help remote workers avoid burnout include comfortable ambient qualities, user control of adjusting table height and chair adjustment, and lighting.
Support Overall Resilience
It's clear that addressing the needs for individual performance and for those at risk for burnout is vital for individual health and performance. We've found that organizations that put measures in place to buffer workplace stressors can help prevent burnout. Organizations that do monitor and adjust to these variables get the added benefit of supporting resilience for the whole workforce.
If you'd like a new office design or find out more about how to improve your existing one, reach out to Bellia today and request your free workspace evaluation. We can help you and your employees love the space you're in!