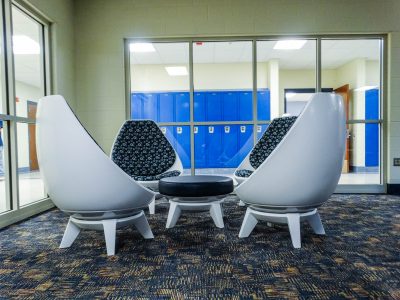 3400 College Dr, Vineland, NJ 08360
When CCTEC was approved for a full time vocational facility, they needed:
A reliable, strategic-minded partner that would not only help to create an engaging space, but would also keep the project on track.
To create a space that would cater to the needs of a student engaged in their education.
To provide their students with a place that would increase their productivity.
CCTEC was able to accomplish all of those things while working with Bellia. Their students now have a comfortable, flexible facility that sky-rockets productiveness, allows them to easily work both independently and collectively, and draws in new students who want to work in such a space. The new student and faculty lounges provide a tranquil space to give your brain a break, and are thoughtful and inviting with their dining options and decor.