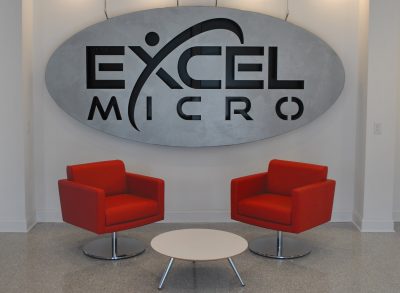 401 Pilgrim Ln Suite 200, Essington, PA 19026
Excel Micro, one of the industry's premier Software-as-a-Service distributors, was ready to make the move into their new headquarters in Essington, PA, but needed some help with specific requests.
They wanted a full interior solution, so Bellia was there to help from start to finish.
They needed proper design and equipment to allow for video conferencing.
They needed to optimize their space for maximum productivity.
Bellia offered an open layout for all workspaces and offices throughout, creating a haven for collaborative work. Their team now has everything they need to lead the company to success and be as productive as possible. Each conference table was powered, and data ports were installed for Internet access so that video conferencing is a breeze. Bellia made sure that every room in the building is reaching its full potential.