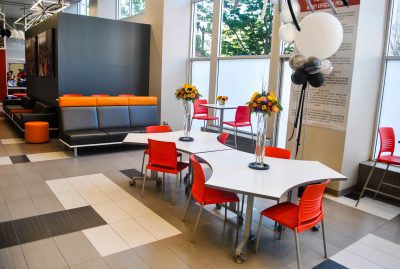 LEAP Academy Charter school had big goals for their new school building, including:
Focusing on their STEM curriculum and honoring that with a suitable building.
Bringing quality education and a state of the art building to the children of Camden, New Jersey.
Using multipurpose design to increase the functionality of all areas of the building.
Working with Bellia allowed these ideas to come to life. The design uses bright colors, functionality, and modern ideas to serve the students. With movable seating arrangements and a bright and cheery design, the classrooms are specifically designed to encourage collaborative learning. The science lab is unlike any other. While remaining cohesive with the rest of the school, it's also practical and efficient to make learning simple.